About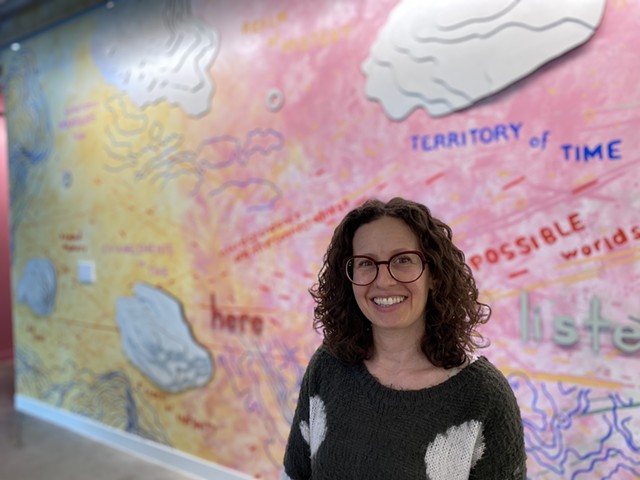 Karey Kessler creates map-paintings that explore the entangled ways in which our minds, time, and place are deeply interconnected.
Her work is in the flat files of the Pierogi Gallery (NYC) and is included in the online registry of White Columns Gallery (NYC). Her work is published in the books: The Map as Art (Princeton Architectural Press, 2009), by Kitty Harmon and From Here to There: A Curious Collection From the Hand Drawn Map Association (Princeton Architectural Press, 2010) and The Embodied Forest (ecoartspace, 2021).
In 2022 Meta Open Arts commissioned her to create a mural at the Star Fire Reality Labs in Redmond, WA. And in 2019 she participated in the SciArt Initiative Bridge Residency.
She has created temporary art works such as, A Path of Wonderment and Connection, along the Rainier Valley Greenway in Seattle,WA and an installation on the Tacoma Tollbooth Gallery in Tacoma, WA.
She currently lives in Seattle and is a member of Shift Gallery.